I have a special attachment to Kate Spade.  Here's one of the reasons why:
There are a few "must do's" when you move to New York City.  You know, some of those "NYC moments".
Sample Sales!
My first official NYC Sample Sale was Kate Spade.  I'll never forget it.  It was "one of those moments".  I'd researched this "sample sale phenomenon" and I learned they get crowded and the good stuff goes early.  I took a few hours off work so I could get there before the doors opened. Lucky for me I had a boss who was tolerant.  Confused, perhaps, but tolerant.
It was an experience.  Lines out the door.  Once inside, tables and tables and more  tables of Kate Spade bags and accessories. A colorful, patterned feast for the eyes (and the shopaholic)!  I was on a mission this day.  I had an agenda. Diaper bag!  Yep, that's right…I was on a mission for a diaper bag for my friend in Milwaukee who was expecting her first child. She was SO excited about my shopping trip. I could almost feel her there with me, baby bump and all!
I got the bag, and only the bag.  My friend mission complete.  NYC Sample Sale experience accomplished (and I left without spending all my rent money!).
I still get excited when I get emails about Kate Spade Sample Sales.  I get excited when I walk by a Kate Spade store in SoHo or on 5th Avenue.  I get excited when I see their Facebook posts with new and colorful designs.
Yesterday in my Facebook stream this appeared: Bryce Dallas Howard is the new celebrity face for Kate Spade.
Cool!
(window shop Kate Spade's photos from the post)
WHOA!  COLOR!
Fun photos!  Serious color!  SPRING color!  Color that reminded me of my blog design (and reminded me I needed to WRITE a blog).
Thanks Kate Spade for our Morning Cup Of Color!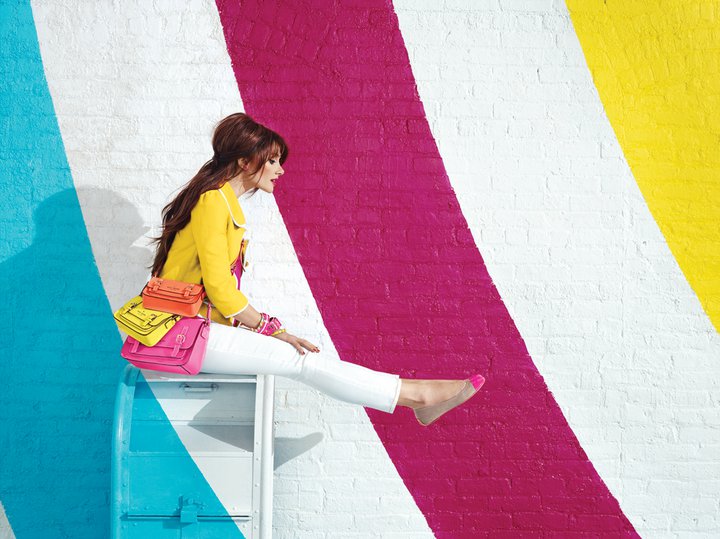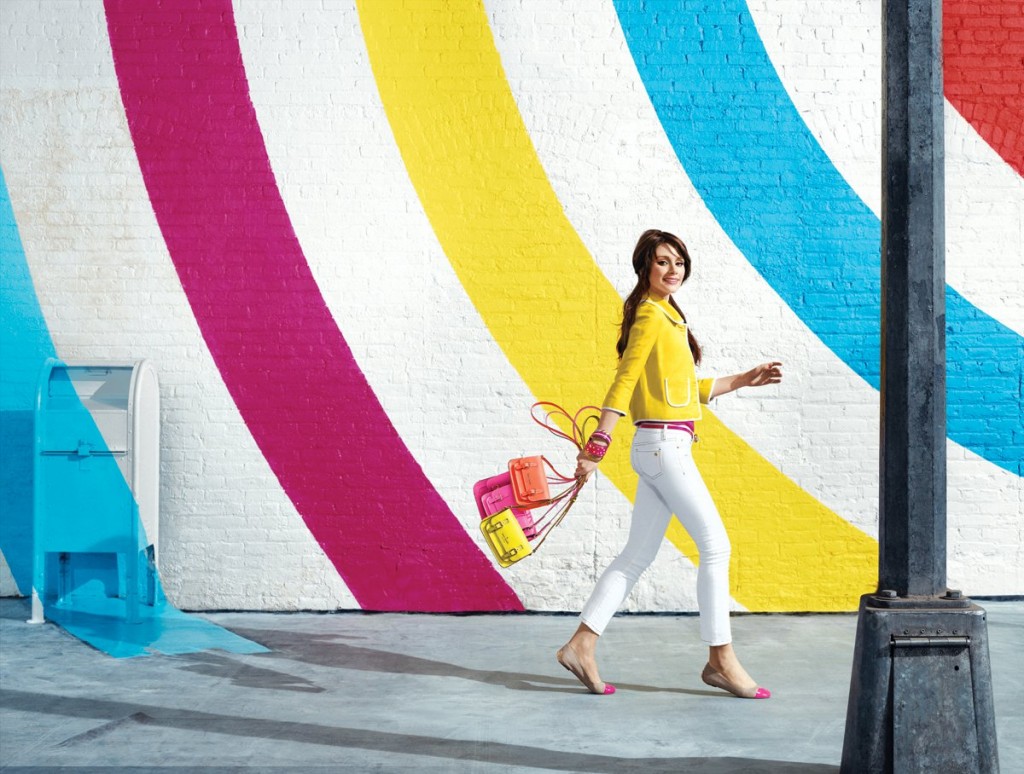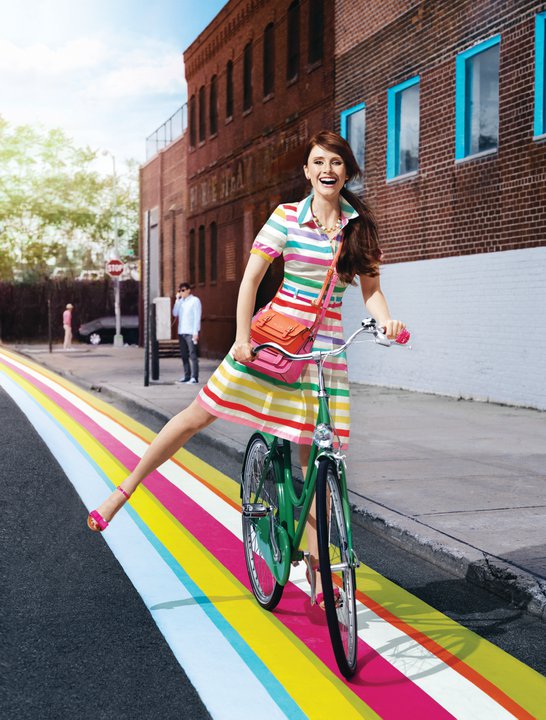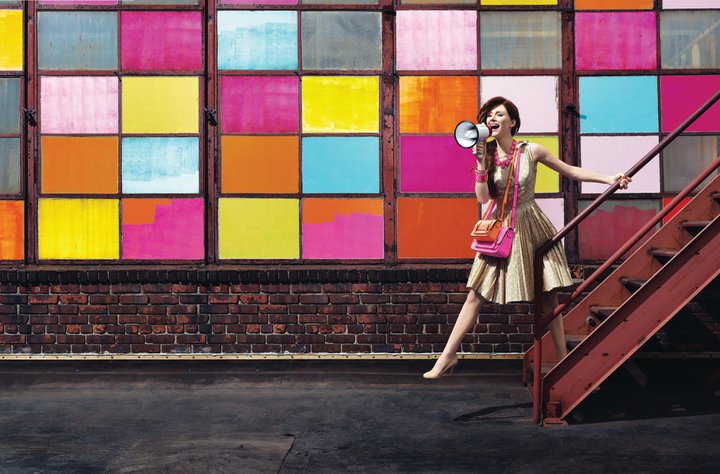 This leaves me with a few questions:
Who do I call to get that paint job on the bike lane in front of my brownstone?  It would really perk up the neighborhood!
Are we going to start layering handbags?  I like the idea. It's a great mix of color and shape.  It's a great perk for a photographer because I ALWAYS need multiple bags!
What do you think?  Would you layer?