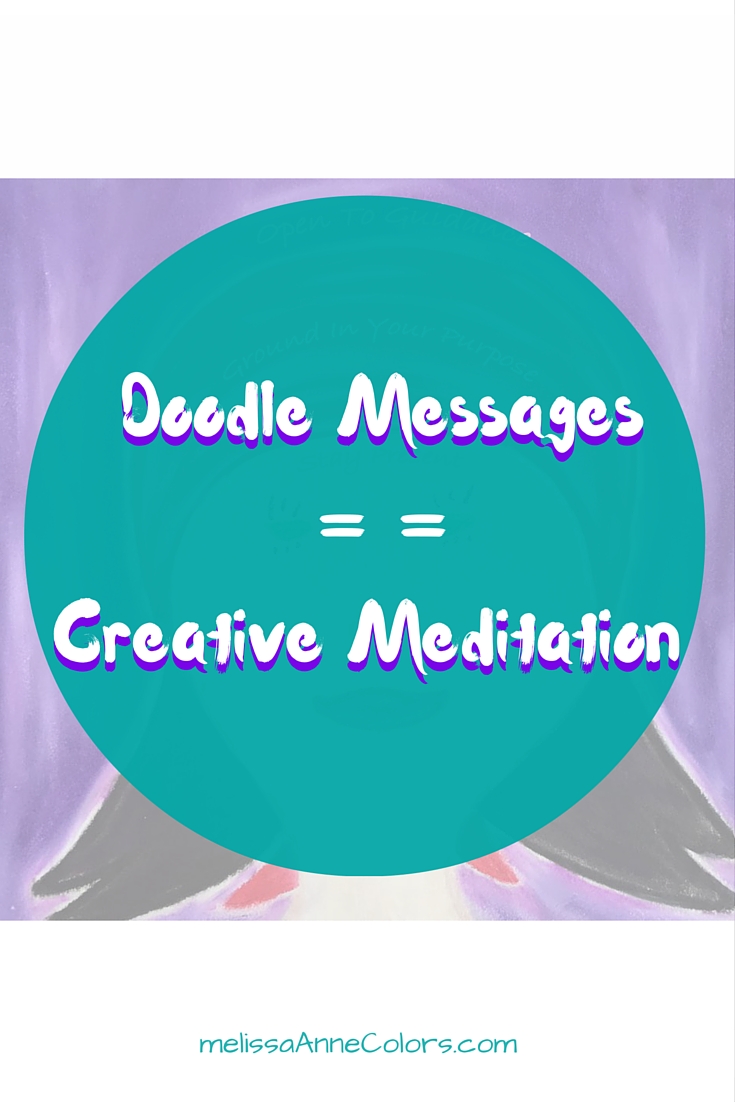 It's been some time since I shared my Doodles on my blog. I'll admit I fell out of my regular Doodle habit. I still Doodled, but I stopped Doodling every day. Sometimes life just takes twists and turns and things change. I've come to realize that for me, the Doodle isn't a "quick draw" on a piece of paper. For me, Doodling is a slow down, go within, get quiet, melt into color and touch, and begin to listen to the thoughts and messages that come through in my head activity.
Hey, wait...that sounds kinda familiar doesn't it?  
Quiet... Slow down... Go within... Listen...
MEDITATION anyone?
Yep, for me Doodling is meditation, creative meditation, and if it doesn't happen for at 30 minutes I don't feel like I get the true value from it. I need at least that long to get where I want to go physically and mentally. Based on this new knowledge, I'm working on getting back into the Doodle groove and indulging when I know I have the time, or need to MAKE the time given the energy in my body, to do it in a way that is fulfilling for me.
If you know me you know I often go full speed...non-stop...juggling and trying to "do it all". That started shifting a few years ago when I worked with life coach Susan Hyatt. She pointed this little detail out to me and asked (begged) me to stop. "Find time to rest and rejuvenate. One day a week." I called it being GROUNDED. I felt like a 13-year old being forced to stay home from the party. Life's ongoing party in this case. But, slowly (very slowly) it began to take hold. I started enjoying quiet nights or afternoons in. I became grateful for the silence of my apartment and the joyous feeling of being surrounded by my things and more recently cooking fresh and healthy meals for myself. While I was giving in to the idea of rest, the reality of my career kept my mind always "on." A career in Crisis Management does that. You never know when things will happen. You can't watch the news without thinking of work. "Things" happen 24/7 and you never know when the next one might hit. So while I was beginning to understand rest...my mind never fully gave in. My mobile was always nearby. I quickly read every text or looked at every incoming call. I slept with my mobile, OK 2 mobiles, by my bed every night. I never left the house without one or both of them. I was always connected. I was always on
Since coming to Seattle, I haven't found "my place". The place I can go to be alone, breathe, enjoy the sound of the water lapping on the shore. The place I can "hide" with my thoughts or my art journal.