Today I'm sharing some of my favorite resources online for creative color.   Places I go for inspiration and information about color, trends, and ways color is making a difference.
Sensational Color
I love the team over at Sensational Color.  They create great content on colorful products, color trends, color in design, and all things color!  They have a great blog called Live in Full Color and following them on Facebook puts a lot of color in your daily stream.  If you want to learn more about color and design, check out their Color Consultant Certification program. The program is available in several locations and online.  I participated last year online and really enjoyed it!
Let's Colour Project
The Let's Colour Project is working together with local communities across the globe to paint streets, houses, school, and more.  I love this message on their website:  Grey is out. Gloom is gone. It's time to live our lives in colour. You gotta love that mission!
Here's a shot of artists and locals painting a building in Brazil.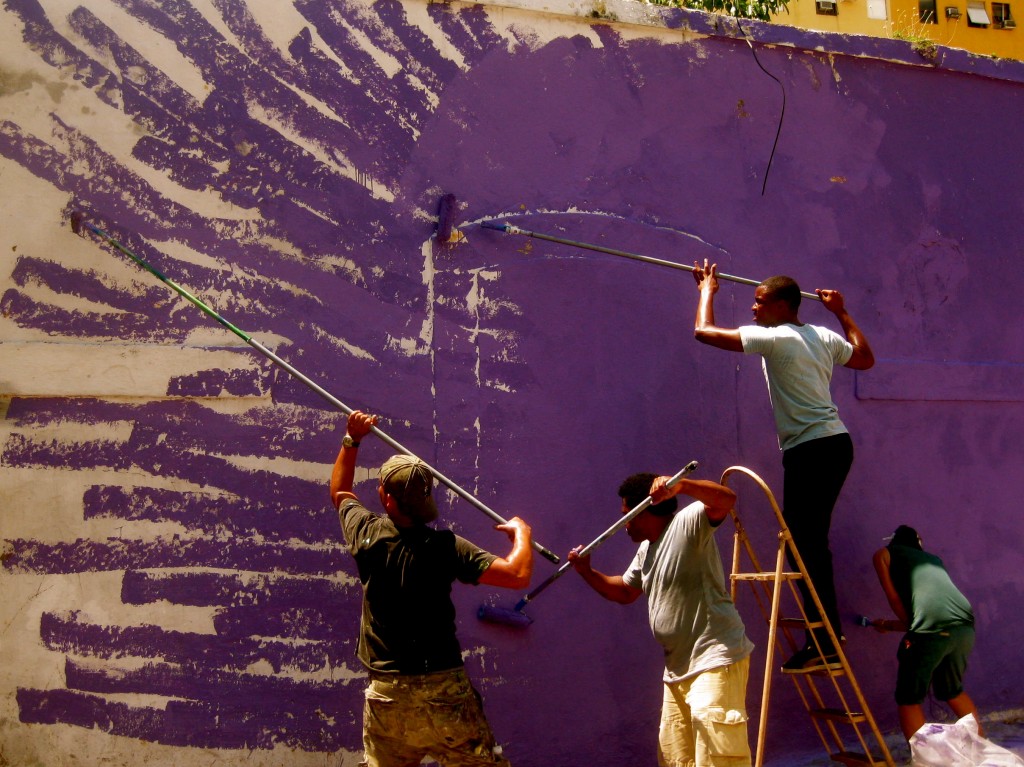 Visit their website to get more information on how the Let's Colour Project is making a difference through color and sign up to get involved.
COLOURlovers
This  is a great site for more things color, design, and inspiration.  Not only can you get info on trends and industries at COLOURlovers, you can also create your own palettes, patterns, and even name a color.  It's a lot of fun so check it out!
Lively Grey
I recently found the color games on Livelygrey.com.  They are a fun way to "play" with color and test your color skills.
I hope you enjoy these fun and colorful sites!
See you Monday…