Last week I visited a new beach near Edmonds called Richmond Beach. It's a beautiful spot with a park lot sitting atop an expansive overlook of the Puget Sound. As I walked down to the beach, across a bridge that takes you over a railroad track, and turned around a blind curve the most beautiful sunset appeared to my right. My pace quickened, knowing you have to get the color before it becomes only a memory in your minds eye.
The colors were amazing and I remember thinking how soft, soothing and perfect the sky's pastel tones were against the blue waters of the Puget Sound. It almost didn't seem real, more like a painting I was standing in front of. But, it was real and I really wanted to capture its essence and softness to share with you all.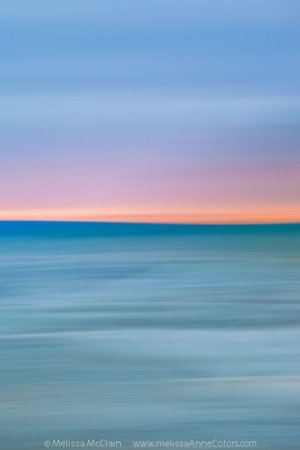 This was my first, and best, shot of the night. It almost captures the peaceful softness of the view before me.
But, some of its magic can only be found back in my mind's eye.
Melissa
See the new gallery of abstract canvas prints now available on my website!