Fan Favorites – Life On The Ferry
Fan Favorites – Life On The Ferry
If you've followed my photography over the years you know that you don't see many people in them. I find my creative expression inspired by nature scenes, urban settings and nautical environs. But this year I had a goal to push myself out of my comfort zone in all areas of life, so I took a photography workshop a few months ago and pushed myself out of my comfort zone and dedicated my eye and camera on people. The workshop involved one of my favorite things, the Seattle ferries, so it was a safe and inspiring place to get into the unfamiliar.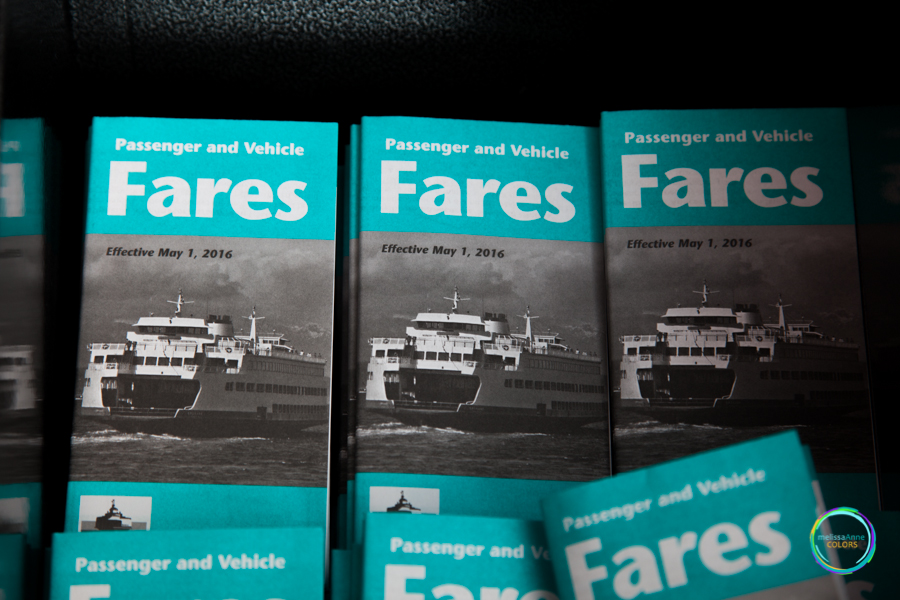 On Tuesday evenings, over a 3 week period, we rode ferries. Three different ferry routes around the Puget Sound to communities across King County. We visited Bainbridge Island, Bremerton, and Vashon Island. Well, we didn't exactly visit the destinations, we visited the route there and back. As the ferries loaded, moved, and returned commuters and tourists, workshop participants took pictures of life on the ferry.  Each participant had their own style and way of seeing the ferry experience, from focusing on the shapes and light to black and white studies. While I pushed myself out of my traditional comfort zone and focused on people, I came away with photos that still reflected my love of color, shape and texture…but with people in them!
Last week on Instagram I shared a portfolio of images from that workshop showing my vision of ferry life and here is the fan favorite of the week.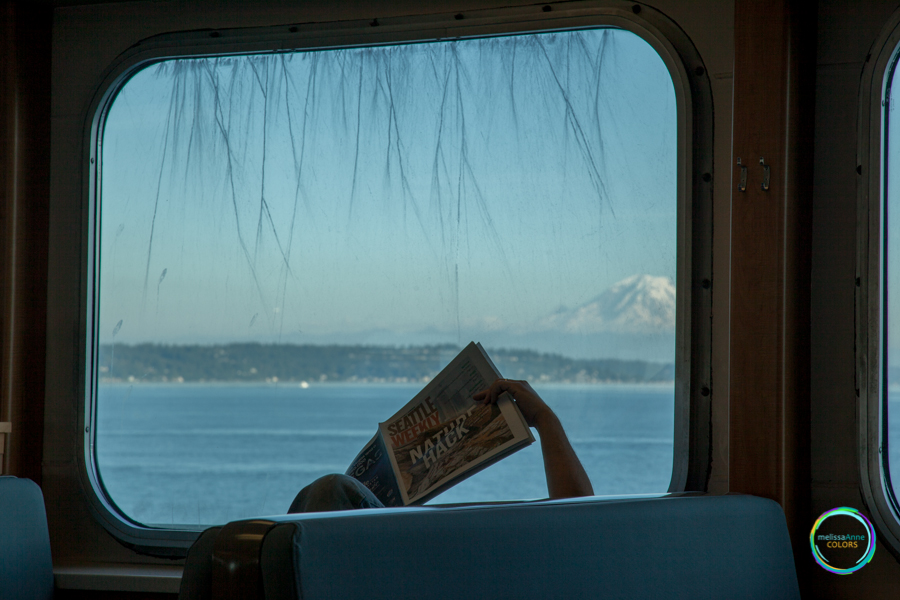 I caught this ferry commuter reading the Seattle Weekly while laying out and relaxing on one of the bench seats. It was a beautiful, clear day in Seattle and "the mountain was out" (the Seattle way of saying, "Look, no clouds! We can see the big one today!"). I love how the front page of the paper reads "Nature Hack" and the ferry window has those great lines moving down it. The anonymous feel I got from just showing a knee and an arm play into the mysteriousness of hacking, right?
My personal favorite from the workshop is this image.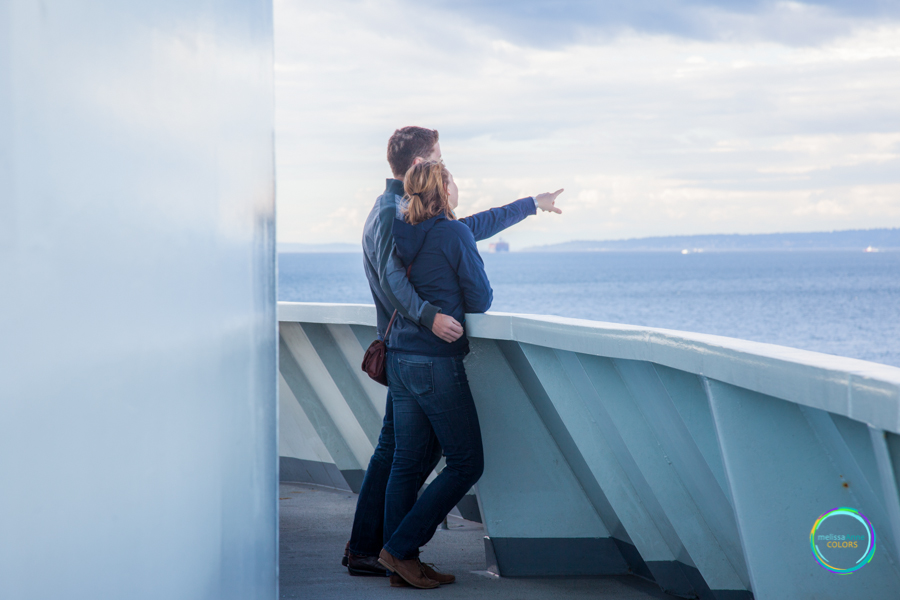 I just love this young couple. Their body language reads so magically against the backdrop of the Puget Sound. The whites and blues play off each other quite beautifully. The curves and lines of the ferry create such dimension. Not to mention it gives us a moment to dream of young love, bright futures and what's "out there" along their path. I find it positively dreamy. THIS is the perfect life on the ferry.
I was a bit melancholy on the night of the last ferry workshop. I had so much fun "riding the waves" with my camera and with some wonderful fellow photographers. Big thanks to Photographic Center Northwest and their In The Field workshops for this great experience.
Until next time, ferry…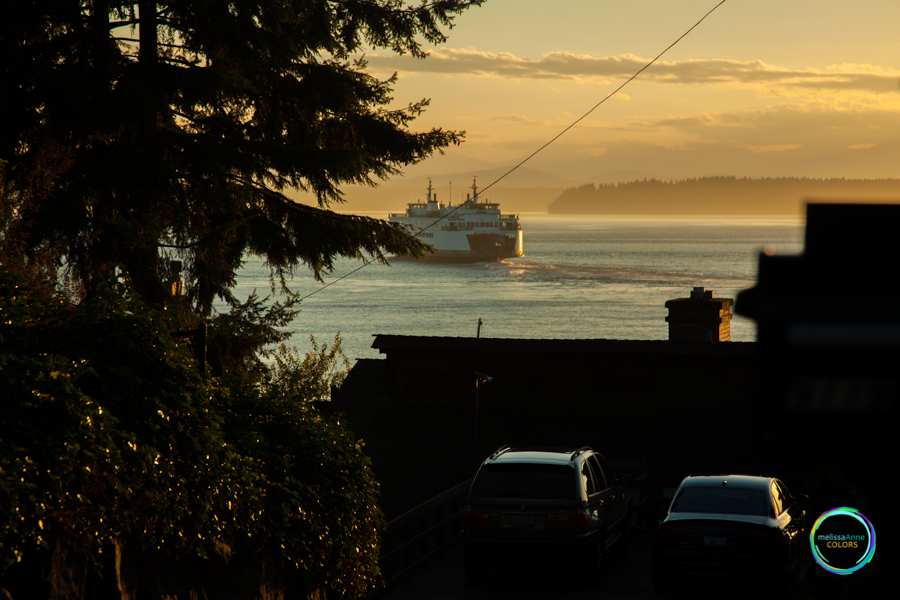 (Oh, and next time didn't last long…I think I was back on a ferry within a week or so. Can't keep me off them!)
I took this week off from Instagram, but I'll find something fun and colorful to share with you next week. I have plenty of COLORS to choose from!
Color on!,
Melissa
Follow melissaAnne COLORS on Instagram for daily photos, travel stories and my signature Impressionist photography collections and contribute to the Fan Favorites movement by liking commenting and sharing your favorite images and stories.
This error message is only visible to WordPress admins
Error: There is no connected account for the user 230691898.
[fbcomments]