Ballard Blues
Wednesday COLOR!!!
I was down in the Ballard neighborhood in Seattle a few weekends ago and spent sunset out on the docks at Fisherman's Wharf, a favorite place full of boats and nautical treasures.
I caught this image as the sun was setting and the lights from the big working boats began to shimmer and reflect on the water.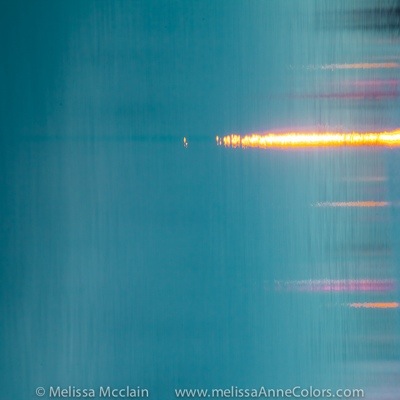 I played with the water color a little, turned the image to the right, cropped square…voila, an abstract "work of art".
You know the turquoise is my favorite, but an original blue from the waters of the Puget Sound is available too. Personally, I never met a shade or tone of blue I didn't like!!
Happy Wednesday! Keep shining…
Melissa
P.S. Interested in giving Color art for the holidays? Contact me for details and pricing on your favorite new prints!