Valentine's Day Color – Follow Your Heart
Follow your heart wherever it takes you.
I was in Texas in December for holiday with my family. Every December when I'm there I find a few days to spend some time "in the yards":  the boat yards.
I love being in the yards.  Next to being on the beach, it's my favorite place to be.
There is something about being surrounded by boats that inspires me.
The tall masts and imposing presence.  The feeling I get that the boats aren't where they want to be.  Out of water, out of their element.  A bit lonely and neglected.
Waiting…
But a new purpose arises when I meet them with my camera.  They are no longer just boats.  They don't just belong in the water.  They become storytellers.  Art makers.  A canvas for dreams.
Today in my melissaAnne Color and Inspiration email I celebrated Valentine's Day.  I shared love from a boat yard.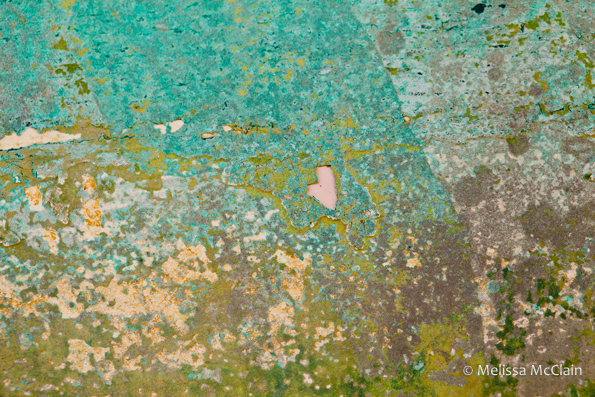 Water Colors Follow Your Heart
A new image I took in December.  I found the heart lurking on the bottom of a boat in a boatyard on Lake Lewisville.  I worked on getting it right.  I took a lot of pictures of it.  I didn't get the one I wanted.  It didn't turn out. It's not easy to take pictures of the bottoms of boats.  There's lots of crawling underneath.  Shooting upwards.  Trying to prevent camera shake with arms that are twisted and tired…not to mention bugs, the "no snake" prayer, and dry grass stabbing through your clothing.
And you thought photography was magical and romantic?
I saw the heart right away when I was with the boat, but I didn't realize until today what else is there.  A path.  A curving, wandering path that the heart seems to be floating along.   Just like the path our heart follows every day.  The twists, turns, ups and downs of love, life, and decisions from the heart.
Who knew you could find such a story on the bottom of a boat.
Photography:  it IS magical and romantic (even with the bugs).
Follow your heart wherever it takes you.