Colorful Workspaces
It's no secret I love color.  It's what this whole blog is about basically.  But, I have a confession to make.  My workspace is drastically lacking in color!  I keep thinking I'll do something about it.  Paint a dramatic color on the wall, buy some fun bookshelves and paint each shelf a different color or line the back of the shelves with different colors and patterns of wallpaper, and get some fun desk accessories.  But, I'm still "waiting" on something to motivate me and dreaming of what it "could be".
The other day I saw some inspiring pictures of creative and color offices and it re-awakened my vision of "working with color".  How fun would it be to work for these companies and spend your day in these offices?
Hyves, Holland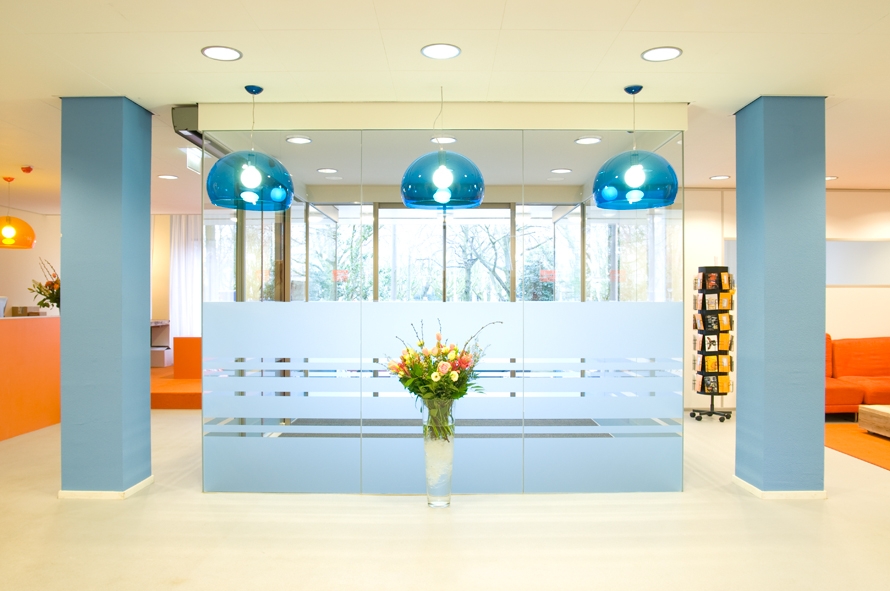 I think this is the lobby.  Coming to work every day and seeing a burst of blue and orange could never be a bad thing!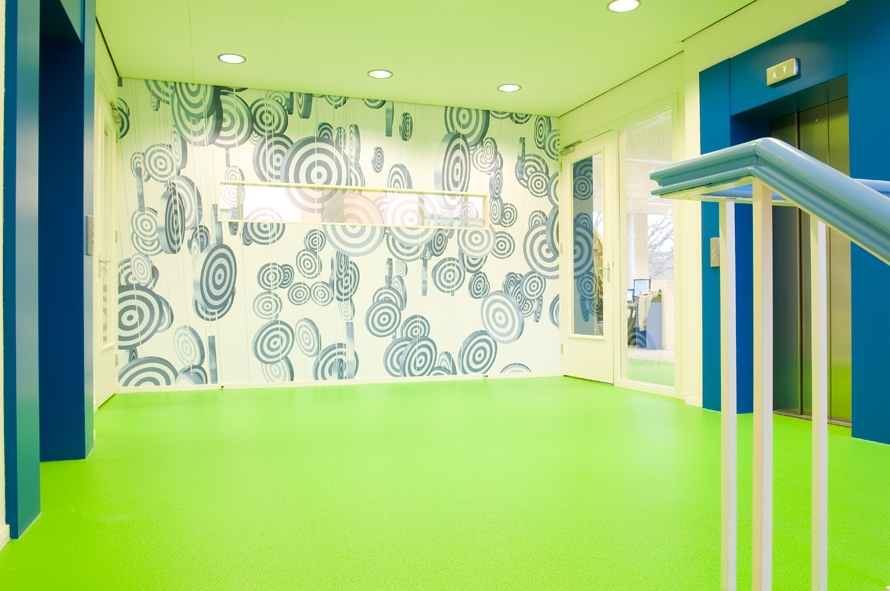 Spiral!  Oh, spirals!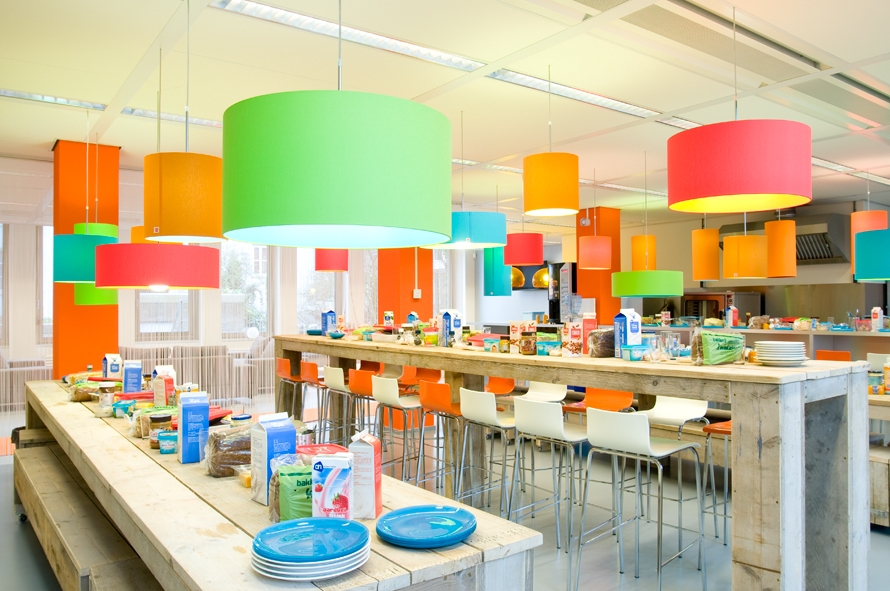 WHAT?  Is this a lunch room?  An art room?  Whatever it is, LET ME IN!!  These circular lamps make me want to jump right in!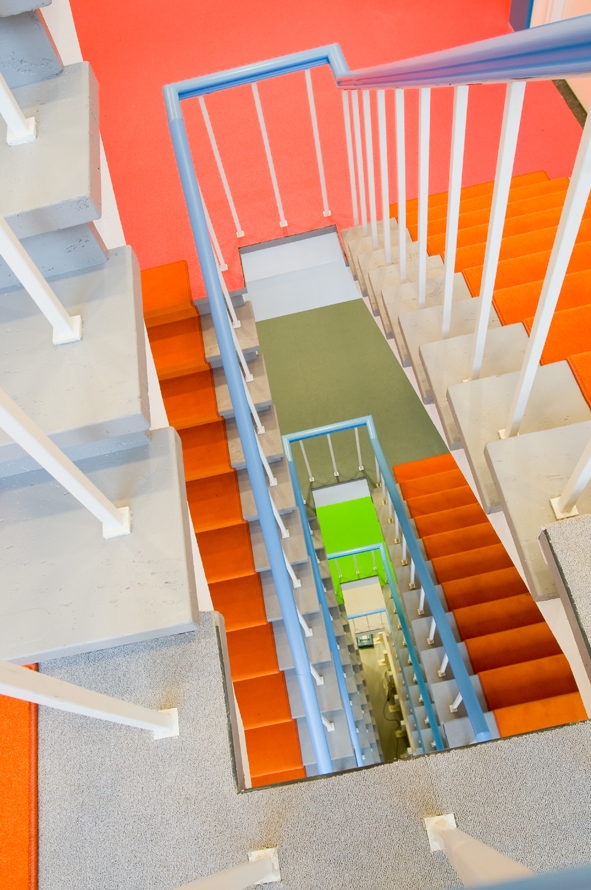 The stairwell…well, I've got 1/2 color love and 1/2 photographer envy going on.  I LOVE taking fun pictures of stairs!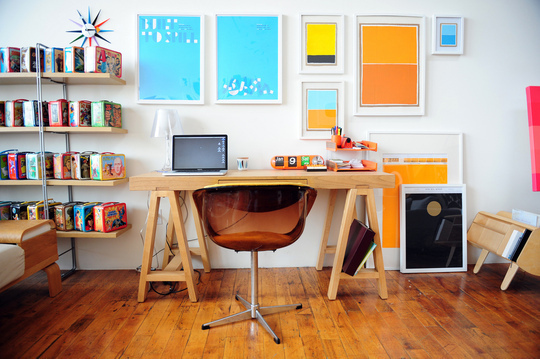 Here's a fun example of a colorful office you could have in your home.  I love the art on the walls.  You could make your own with markers or pastels. I know because when I'm not taking pictures, I've been experimenting with pastels and have made some of these square on square shapes.  The bookshelf with the lunch boxes is GENIUS!  A practical storage solution and color CUTE!!  If this were my office they would be filled with camera gear, crayons, markers, paint brushes, and pastels.  I'd work in here any day, all day!  I'd only change one thing (come back Thursday to see what).
This is what it looks like to work in the Lilly Pulitzer studio.  Pink, paint, textiles…I think I'll submit my resume tomorrow!!
Lifestyle expert Kelley Moore's offices look amazing also.  A loft, color, brick walls, chandeliers?  Maybe I should send a resume here too.   Delicious!
I could go on, but I'll stop here.  You probably need to get to work. If your office isn't quite as creative and colorful as these, it's OK.  You aren't alone.  But you can grab some markers or pastels and put your OWN color to work for you.  After all, creativity is for EVERYONE!  And so, I say, is COLOR!
Wednesday I'm launching a new "theme day" and Thursday I have some great office accessories to share, colorful ones of course, that will also add some color to your work space.  Come back and check them out!