Paris Is Calling….But Why?
Paris has been showing up for me this week.  I don't know why.  It's just there.  In little thoughts, signs, and messages.
I don't believe in coincidences.  I prefer to see these moments more as synchronicity, messages, maps, universal guidance.
It started during my Tuesday Brooklyn Snow Play.  I saw a great piece of Brooklyn ironwork on a Brownstone and as I leaned down to capture it with my camera I remember thinking:  Paris, this reminds me of Paris.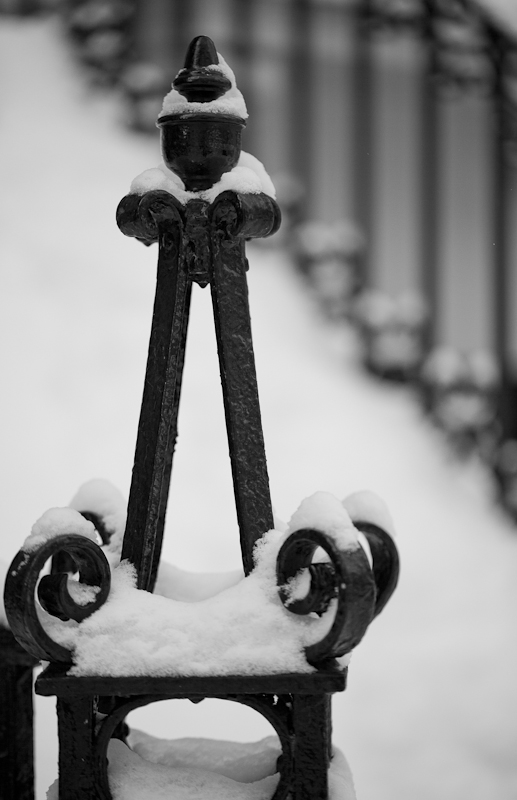 Then there were the pictures I took of a French Bulldog romping in the snow.  So cute!…and French.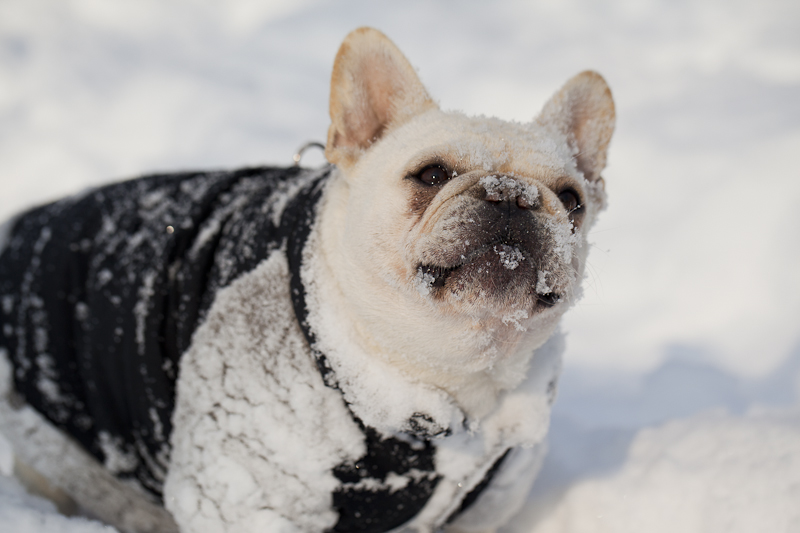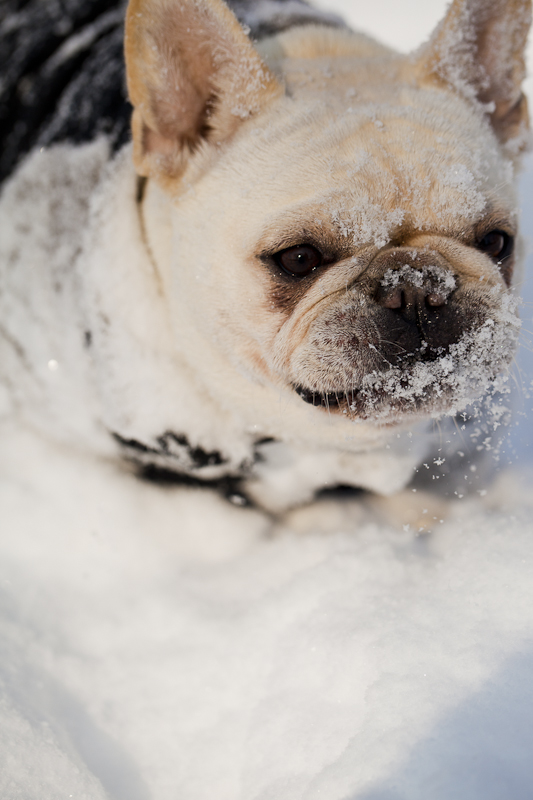 Yesterday I was on Twitter and again Paris seemed to be everywhere.  I decided to just take a little tour.  Maybe there I'd find some reasoning.  After all, you can find everything else on Twitter, so why not reasoning.
It's Friday!  Off we go to Paris!!
First we'll stop by Ladurée over on the Twig and Thistle blog.  What a way to start the day!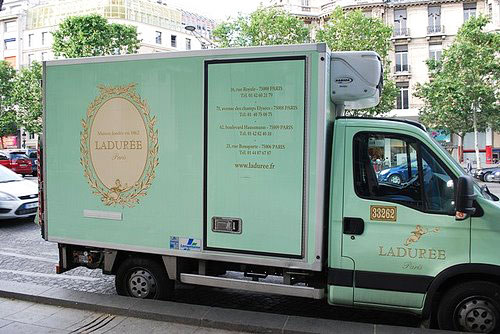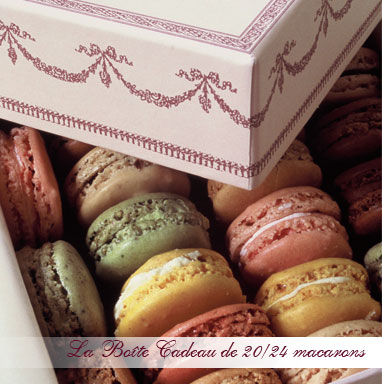 I've actually never had a macaroon.  My friend Diane says I haven't lived yet?
Meet you here again tomorrow?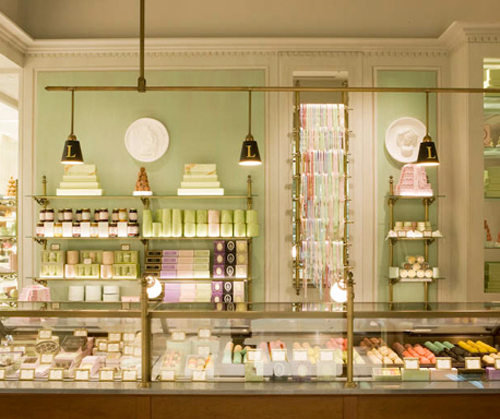 Of course we must do some shopping while in Paris. Perrin Paris via Harper's Bazaar to check out the new Ball Bag.  This is my favorite.  I'm pretty sure we ALL need to take one of these home as a souvenir of our trip.
Oh, and I found a pair of gloves also.  Perfect for keeping the fingers loose for the perfect photo moments we'll have in Paris.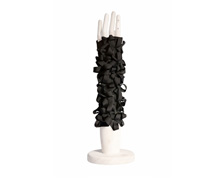 Next, afternoon tea at the Chanel apartment with Kerri over at houzz.

I love the painting above the couch.
Then we'll take to the stairs…who wouldn't want to take to these stairs??
We will close out our trip with my FAVORITE Paris moment from weeks ago with Habitually Chic.  I had to reach way back into the archives to re-discover THIS room and THAT couch!  I can't believe I remembered this…on second thought….how can I ever forget this couch?!?!?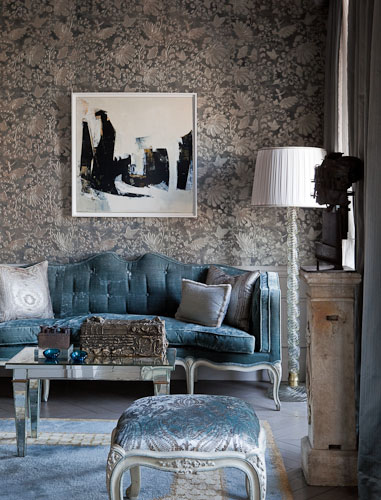 Synchronicity and messages:  As I wrote this blog I was reminded of a goal I set a few years ago that involved Paris.  It related to something I realized recently I've been avoiding. I'll keep reading the messages and see where it ends.
For now, please, have a seat on the blue couch.
If you've been getting messages and decide to take a "trip" somewhere fun to explore them my "passport" is ready and I pack quickly.